HRH Policy Advocacy Leaders in Action Interview: Donna Barry
An interview series with HRH champions in developing countries produced by the HRH Global Resource Center. This part of the series focuses on HRH leaders in policy advocacy.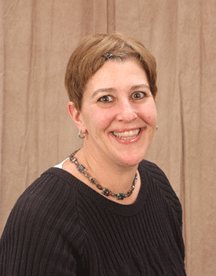 Donna Barry
Donna Barry has been the Director of Advocacy and Policy at Partners in Health (PIH) for the past four years. She manages PIH's advocacy and policy efforts with a dedicated team that works with all of the different parts of the organization, from those doing service in the field, research teams, and the communications team.
What is policy advocacy work in the human resources for health field?
It is advocating for adequate healthcare staff to serve the needs of everyone around the world - not just doctors, nurses and midwives, but also all the management and administrative staff that are required to run healthcare institutions. It includes community health workers and people that are based out in the field, the frontline health workers. We need to advocate not only for quantity, but also for good quality health care workers. We must make sure that they are well supported with salaries and materials with which to do their work, whether it's medications or laboratory tests, and to develop good policy frameworks about health workers globally and in the countries where we work. We need to look at global factors that influence health care worker issues such as migration issues and pulling human resources from other countries.
How do you perform advocacy work?
Human resources for health (HRH) is only one of the advocacy areas at Partners in Health, but it is a very important one. We see it as part of a broader area of strengthening health systems because you cannot have strong health systems without health care staff. We are engaged in coalitions that work at a national and global level to study the issues of health care workers around the world and to help produce reports on these needs. We also advocate for U.S. foreign assistance to support global health workforce issues, such as training more healthcare workers in poor countries or making sure that they are well-compensated through U.S.-funded initiatives. This is particularly important to us for community health workers. We see them as a critical staff in health care systems, so we feel they ought to be well-compensated and receive benefits.
Is policy advocacy work done out in the field or in Washington?
Advocacy in both areas is important. Even though we have not engaged in country-level advocacy on health care worker issues, it is critical that we work with ministries of health and advocate that they implement strong policies and laws to protect and retain their health care workers. It is equally important to advocate on a global level to make sure resources are available for countries so that they can support their health care workers and to look at the global positioning of health care staff and the effects of health worker migration.
Why are coalitions so effective in policy advocacy work?
I think the more voices you have, the better chance you have of impacting a positive outcome. Coalitions help bring numbers to the floor when it comes to engaging with different lawmakers or policymakers, and you have members from different regions and areas who may have different connections in those halls of power. Some organizations have huge grassroots memberships that have a much different voice and can get people to contact legislative offices to make a difference, so I think it is important to work in collaboration.
What is the current attitude towards policy advocacy work in human resources for health amongst key decision-makers?
There is a growing recognition of the need for health care workers in countries where a lot of U.S. foreign assistance funds are flowing, so it has been a bit easier to talk with policymakers in places like USAID or the State Department about human resources for health. On Capitol Hill, there are some advocates, leading voices, and elected officials who are very aware of the importance of health workers in our foreign assistance programs, but I think we need to do a better job of educating more members and their staff about the importance of the health care workers.
What are the main things that you do for policy advocacy work?
For me, it is important to stay informed of how our programs are working in the field and how they relate to advocacy issues, so I try to get out to at least a couple of the countries where we work every year to stay up to date on their current issues. It is their work that informs the advocacy I do, so I need to be as familiar as possible with what is going on with those sites. For instance, I was in Malawi three weeks ago, and health care worker issues were on the forefront of everybody's mind because we are experiencing budget cuts and having to cut some salaries, which affects a lot of people's lives. I think a really important part of any advocate's job is to make sure that they are well-versed in the programs affected by the policies for which they are advocating.
What would you say is PIH's contribution to coalitions?
The vast majority of our work and funding goes to service projects in the field. Over 90% of our resources are funding direct services for poor people in other countries, so we bring the voice of the field to our work with real stories and problems that need to be addressed in our work and can back up advocacy with real-world examples of why the issues are so important.
What are the objectives of foreign assistance in propping up health systems in developing countries?
We are working to build systems in other countries so that they can eventually be independent of foreign assistance and serve their populations with the best healthcare available. We need to be looking at it from the broad perspective that we are in this long-term. We are helping countries to establish working systems, not just building facilities or training health workers. This very much includes strengthening public health and public sector systems which provide the majority of health care in the countries where PIH works. We work, almost exclusively, in public sector clinics in order to help strengthen government-led systems. We cannot give aid infinitely, so it is in our best interest to help countries build their [own capacity to provide health care].
Is there anything else that you consider an important component of policy advocacy work?
We have a model that we use at Partners in Health called the STAR (service, training, advocacy, research) model that encompasses all the work that we do. All four of those components are critical for NGOs who want to have an impact in global health. All of our advocacy messages and information stems from the service component. We train our staff to provide the best healthcare possible and to be the best advocates possible, and our research strengthens our messages and shows impact of our work, which we also use for advocacy.
Past HRH Leaders in Action Interviews