HRH Leaders in Action Interview: Shanti Raman
An interview series with HRH champions in developing countries produced by the HRH Global Resource Center.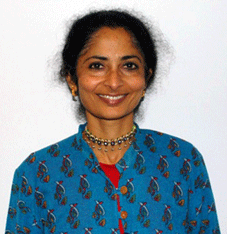 Shanti Raman
Shanti Raman is the Lead for Maternal, Newborn, Child and Reproductive Health for the HRH Knowledge Hub at the University of New South Wales. The HRH Hub contributes to the quality and effectiveness of Australia's engagement in the health sector in the Asia-Pacific region by developing innovative policy options for strengthening HRH systems. Raman brings her clinical, professional and research expertise in community child health at state, national and international levels to focus the HRH Hub's efforts in maternal, newborn and child health in the Asia Pacific region.
Would you briefly describe the path you took to your current position?
My background is in paediatrics and child health. I am a consultant paediatrician with research and teaching interests in health of migrants and refugees, poverty, international health, child rights and child abuse and neglect. In my role as community paediatrician in charge of child protection services in Sydney South West Area Health Service, I provide clinical leadership, professional development and training in clinical aspects of child abuse and neglect and have developed area-wide relevant policies on children's rights and child protection.
I have maintained a strong interest in international health through the years, providing consultancy services in international health, working on population based research projects in India and teaching public health and have been involved with policy development at national, state and international levels. I have set up a number of clinical services for vulnerable populations of children and youth in Western and South Western Sydney and work on numerous population-based research projects in child health, so I am no stranger to workforce development and training.
What do you see as the primary contribution of the Maternal, Neonatal and Reproductive Health group?
I see our main role in understanding health worker resources and practice in specific areas of maternal, neonatal, child and reproductive health (MNRCH), especially related to skill mix, team work and task shifting/sharing, and the factors that influence these practices, including policy decisions and the development aid context. Once we understand the context, then we can move towards strengthening evidence-based approaches in community-based MNRCH in the region through a combination of applied research, meaningful syntheses of the existing evidence, and situational analyses. We aim to provide persuasive approaches to help strengthen the capacity of countries to plan, implement, and evaluate health workforce programs in maternal, child and reproductive health so that they can more effectively use the existing health workforce to address MDGs 4 and 5. I anticipate that new approaches to donor and UN agency support will emerge from the increasing body of knowledge.
Are there are HRH issues specific to the Pacific region that impact your research?
I would start by acknowledging the heterogeneity of the geographic, socio-cultural, political and economic contexts in the Pacific and the vast distances between countries in the Pacific Rim. In terms of socio-cultural issues in women's and children's health, The Pacific region is vast with small dispersed populations, separated by water, prone to natural phenomena, and politically diverse. Australia has a strong role to play in the region, but needs to be very mindful of socio-political sensitivities, within region influences, and the significant political and economic influences of foreign powers.
The bottom line is that health workforces are expensive so it is not possible or feasible to have staff in every imaginable role. Populations just aren't big enough, so the issue of how to deal with the skills gaps is a perennial problem, one that requires new thinking. Then there are issues of migration, both internal and international, so the investments in training staff for the national roles and rural areas are discounted by such losses. Specific HRH issues for the MNRCH workforce in the Pacific include the availability of skilled workforce, levels of training and professional development, ability to task shift/share and the role of migration of skilled health workers in this mix.
What do you view as your most important lessons learned from your work?
It is early days in my work with the HRH Hub. I think taking time to build relationships respectfully and getting to know the field is worth investing in. I think all the evidence-based literature in the world will not help if the ground realities don't support a particular intervention or work practice; so context is crucial. Also looking at local research and evaluations done in country or region can be invaluable, more so than the standard reports available from national and international sources. From my work in the Health Department, I know that it is worth cultivating good allies and collaborators not just within health but with relevant other disciplines and NGOs.
How are you helping the health sector community to learn from each other in terms of HRH?
From my 15 years of experience capacity building of the health sector, skill sharing and task shifting occurs when working together on a project or an intervention rather than attending training sessions. When we partner respectfully and effectively with the health workforce in developing countries and make use of on the ground key informants, then knowledge and skill transfer occurs from the outset for both partners. The two major projects I am working on this year (investigating under 5 child mortality and skill mix in adolescent sexual and reproductive health), involve significant involvement of the health sector community within countries. Involving our developing country health sector workforce in the design, planning, implementation and monitoring of operational research or health intervention is a capacity building exercise.
What is the biggest HRH challenge you are facing right now? How are you approaching it?
In the Asia Pacific the HRH challenges are immense. They are: human resource deficits particularly in MNRCH, public health and specialities; skill shortages, lack of appropriate or adequate training, poor skill mix, maldistribution of resources and gross inequity of service provision. We are tackling these by gathering and critically evaluating the existing data on HRH issues in the region; disseminating relevant and useful knowledge resources which influence policy thinking at national, regional and international levels; exploring the role of the diaspora and circular migration in plugging HRH deficits; and doing small but useful pieces of applied organisational research in country with the capacity to change policy and practice.
What do you see on the road ahead for the future of HRH in maternal and child health in the Pacific region?
We need to tackle the critical shortages and maldistribution of skilled health workers in the Asia-Pacific, which can only be done using a multi-pronged approach. We need to take a measured and evidence-informed approach to skill-mix and task sharing, advocating for safe minimum staffing levels rather than 'optimal skills' alone. We need to advocate for a trained health workforce using the WHO's maternal, child and adolescent health and development competencies as a guide. Monitoring performance and quality of HRH is a skill that can be transferred. Finally we need evidence-informed advocacy to ensure that there are adequate levels of funding for health workforce development through a combination of domestic and international resources.
Past HRH Leaders in Action Interviews