Resource Spotlight: Emerging Opportunities for Recruiting and Retaining a Rural Health Workforce through Decentralized Health Financing Systems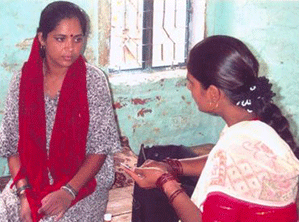 Rural health worker in India
Decentralization involves the dispersion of power, functions and finances from a central authority to regional and local authorities. Decentralization reforms have become widespread in low- and middle-income countries, mainly due to movements towards democratization, the spread of multi-party electoral systems and transitions towards market economies. In particular, decentralization of financing systems, particularly for health, is now a common aspect of reform in these countries. The main advantage is the dynamism it can bring into the resource allocation mechanism; it also can facilitate re-allocation of funds through a visible, vibrant and bottom-up approach.1 Besides bringing in additional financial and human resources, it can also improve utilization of existing health-care resources such as staff.
This paper looks at the potential for decentralization to lead to better health workforce recruitment, performance and retention in rural areas through the creation of additional revenue for the health sector; better use of existing financial resources; and creation of financial incentives for health workers. This paper also considers the conditions under which decentralized health financing systems can lead to improved health workforce retention, using examples from several countries, including Brazil, China, Costa Rica, Guyana, India, Kenya, Pakistan, the Philippines, Romania, Rwanda, Thailand, Uganda, the United Republic of Tanzania and Zambia. [introduction]
View this resource.
The HRH Global Resource Center has other resources on this topic including:
Decentralization - Centralization Dilemma: Recruitment and Distribution of Health Workers in Remote Districts of Tanzania
For additional resources on this topic, visit the Decentralization and the Financial Aspect subject categories.
Past Resource Spotlights